Hello future cliperizers,
today we want to show how you will be able to add new content to your account.
Let's say you're watching a nice video on YouTube that you want to bookmark. All you have to do is to click the cliperize bookmarklet.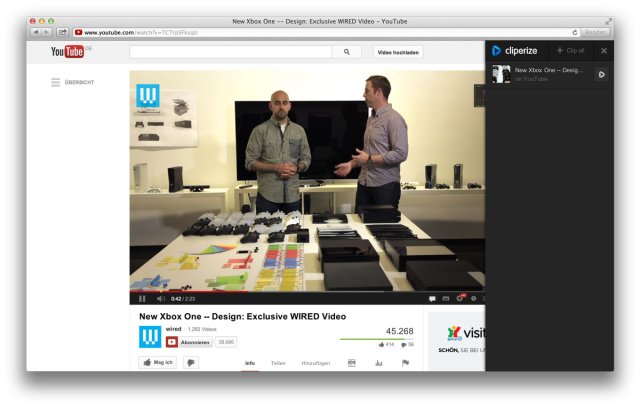 Next, the page is scanned and the video is listed on the right side of your browser window. Now you can choose whether to clip(erize) the video or not. Optionally you can select one of your previously created cliplists if you want to add the clip directly. When you're finished you just close the column and continue browsing.
If you are on a website with several embedded videos or tracks like a blog or a portfolio you will see all those items in the list. Now you can decide to pick only some specific ones or clip them all to your playlist.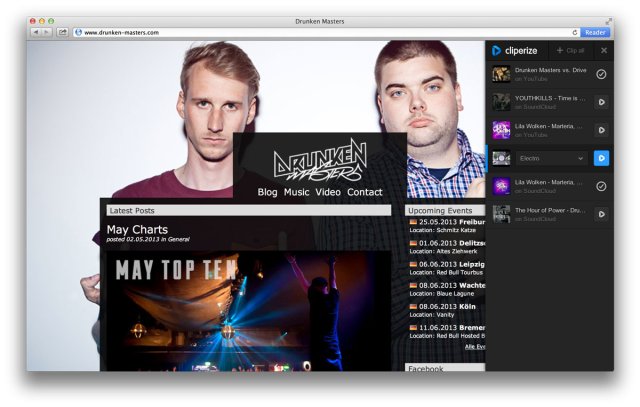 Next time you visit the cliperize application you will see the bookmarked items in chronological order.
Cheers!